FACILITY RENTALS
Are you looking for a great alternative for your next company picnic, private party, school event or field trip?
At the Garden City Family YMCA we are always finding innovative ways to reach out and extend a hand to the members and participants in our community, and our facility rentals might just be what you are looking for.
We will listen to your specific needs to understand your unique goal for each event. We want to offer the most beneficial options for your event.
Our facility offers:
Two swimming pools – Family Pool or Lap Pool
Gymnasium
Inter-Active Game Room - Billiard table, Air Hockey table, Foosball table, Poly Pong table
Childcare Room – Used for Baby showers, meetings and where food can be served for big events.
Aerobics Room
Four Racquetball courts and much more.
---
BIRTHDAY PARTIES
That's right, you can have your birthday party at the YMCA or DOME. Host your birthday parties year-round at the YMCA! We have everything available to you under one roof!
Basic Party Package
Includes one hour in our pool, gym or game room AND one hour in our birthday or childcare room during open hours! The gym includes half-gym and the pool is during open swim hours. The game room is closed to Y members during your party. The other rooms are used for food, presents, board games, piñatas and more! The rooms may be decorated and we have freezer and refrigerator space available for your use.
Prices for Basic packages: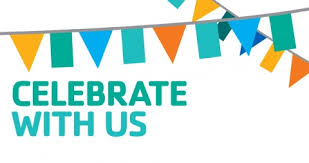 Attendees: 1-20
Member- $80, Participant: $160
Attendees: 21 or more
Member Price $100, Participant: $200
Private Party Package
Includes a 3 hour total party package: two hours in the pool, gym, or game room and one hour in the childcare room or birthday room. Swimming is scheduled during closed pool hours and could extend into closed building hours. One lifeguard is included in this package, additional lifeguards will be extra if over 25 people. Bring food, party supplies, games, piñata , and anything else you'd like to bring. The rooms may be decorated and we have freezer and refrigerator space available for your use. This package also includes four large one topping pizzas from Pizza Hut! Purchase extra pizzas for an additional $10 per pizza.
Prices for Private Party Package:
Member- $250, Participant: $300
Call Stacy Castoe at 620.275.1199 or email scastoe@ymcaswkansas.org for more information today!