31st Turkey Shootout!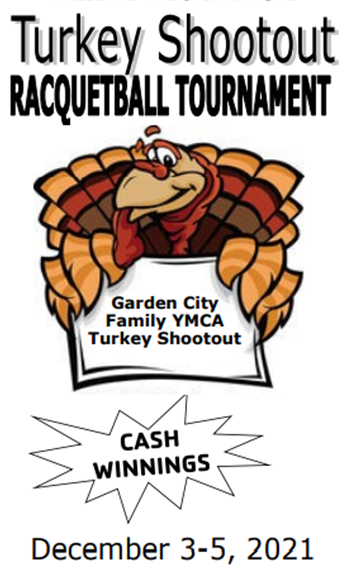 Our annual racquetball tournament is underway.
Date:
December 3rd through the 5th. The first weekend of December.
Registration:
Begins now and ends November 30th at 6 p.m. If you register BEFORE November 19th, you will recieve $5 off your registrastion fee!
Entry Fee:
$65

Pro/Open Divisions

$45

all other divisions
Details:
Save an extra $5 if you bring someone new to the tournament. Come and enjoy a weekend full of racquetball, good times and amazing food!
WANT A FREE ROOM? Recruit 10 new players and get a complimentary room ALL WEEKEND FREE!
This is a USA Racquetball Sanctioned Tournament. If not sanctioned, add $50 to your fee for a year or $20 for just one event.
For our flier click here.
Garden City Family YMCA
1224 Center St.,
Garden City, KS 67846
Repeats yearly, on the 3 of December for 5 total occurrences.
Saturday

December 3, 2022

5:15pm

to

Monday

December 5, 2022

5:15pm